T&T Tinting Specialists has been named the exclusive Hawaii Dealer for DefenseLite and BulletShield products.
DefenseLite is a patented protection technology that is a 'clear security shield' that installs over existing window and door glass creating a layer of protection designed to 'keep the bad guys out'. DefenseLite is 250 times stronger than glass, nearly invisible once installed and an affordable solution that works. Utilizing proprietary high-optic UV coated shields, multi-layer thin films and tough structural adhesives and anchors, DefenseLite is an engineered solution that combines the best of materials science with a professional retrofit installation solution.
BulletShield by DefenseLite is a retrofit, bullet resistant, 'clear security shield' that installs over existing window and door glass. BulletShield is "Body Armor for Windows" and independently tested to meet UL752 ratings for ballistic protection and is available in 7 levels of protection depending on client needs.
---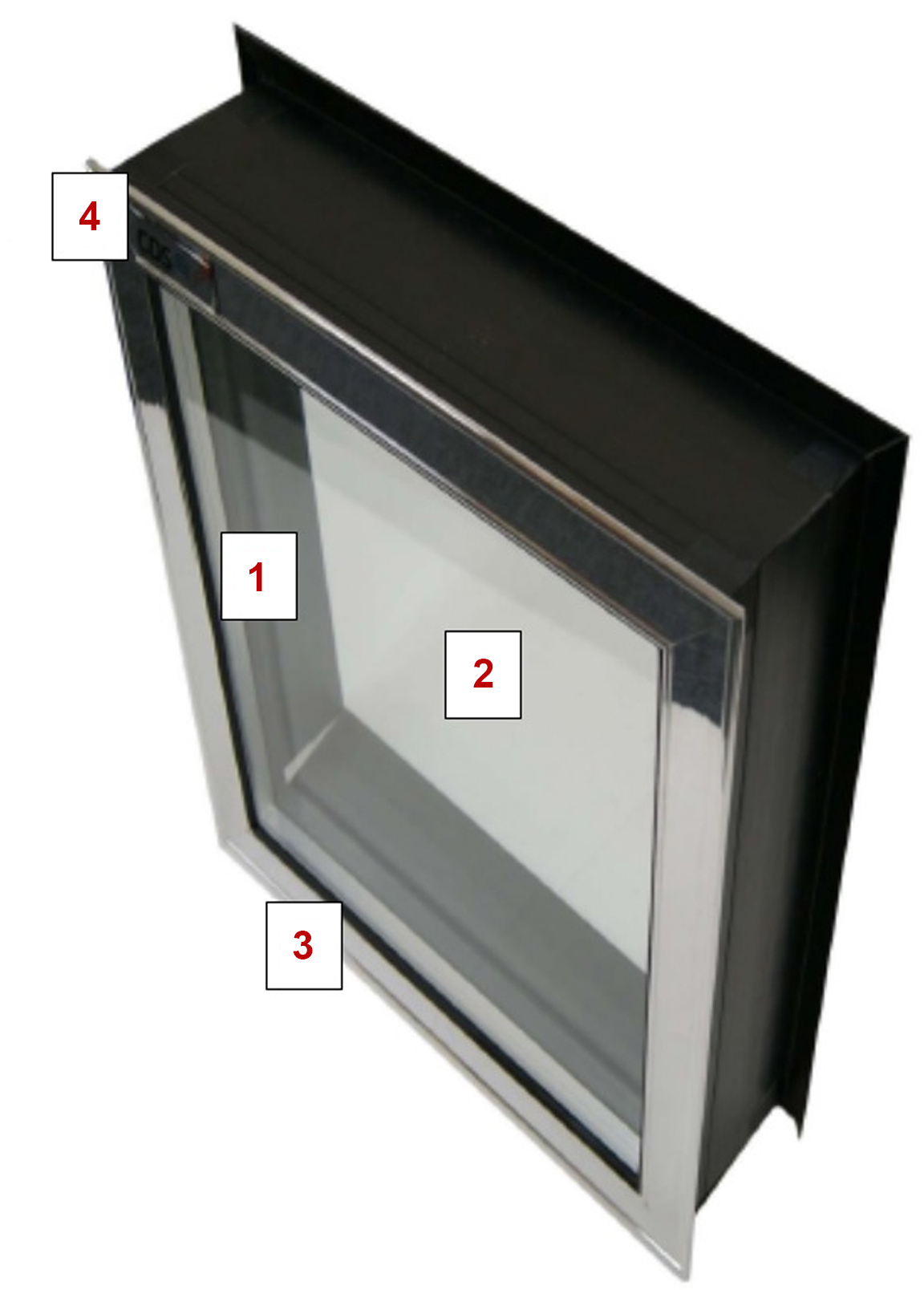 Anatomy of
DefenseLite

™ System:

1. Proprietary DefenseLite extrusion attaches to the existing glazing frame and separates clear shield from primary glass

2. 'Unbreakable' clear shield is affixed to the DefenseLite extrusion

3. DefenseLite 'Super Bond' secures the system to the existing glazing

4. Customized edge banding and powder coating makes system virtually invisible upon installation

Notes:

Each DefenseLite system is custom fabricated based on the existing glazing conditions and installed by certified installers.
Systems may utilize exotic plastics, polycarbonates and glass-clad shields depending on the threat conditions and budgets.
All-weather adhesives, high-performance films, mechanical anchors and other materials may be used.
DefenseLite installs on the exterior of the existing windows and doors.
DefenseLite systems have been independently tested to meet forced entry and UL752 ballistics standards.
---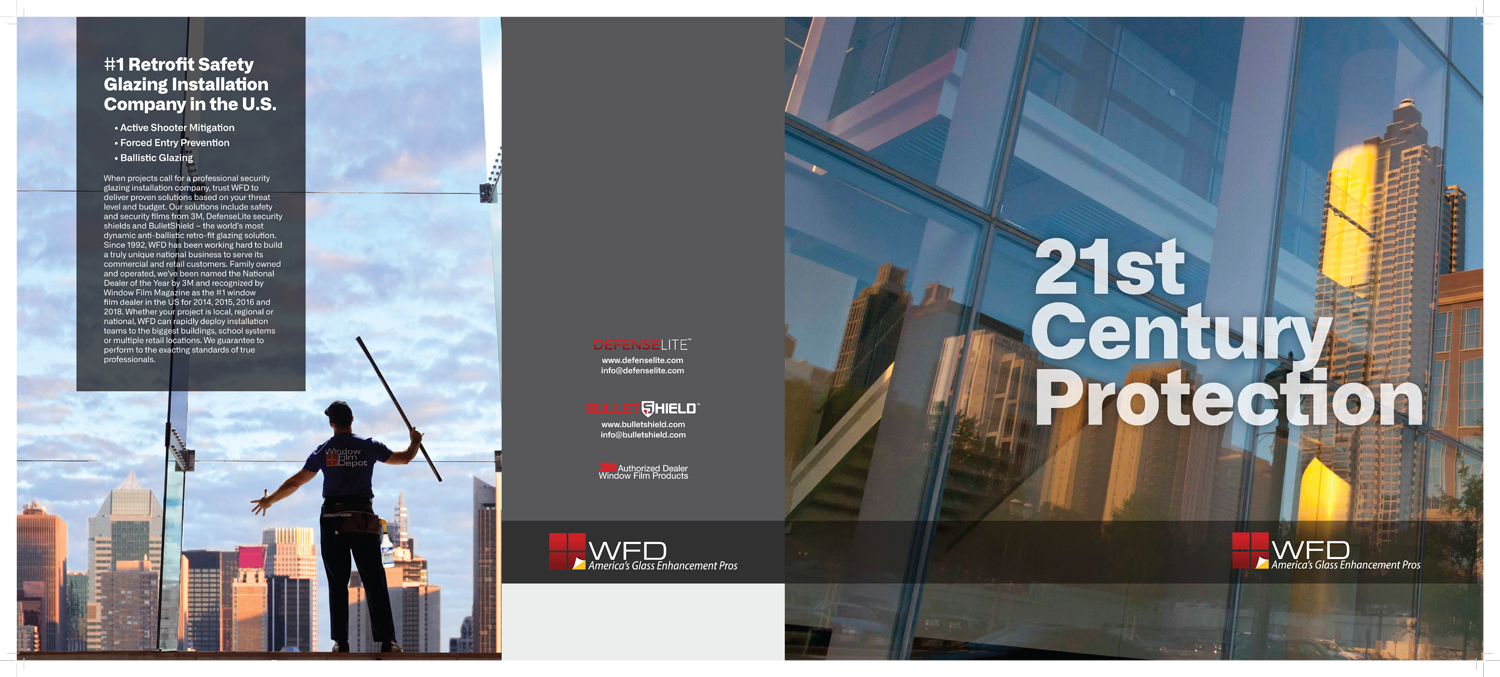 ---
---
How is DefenseLite Installed?
DefenseLite is installed over your existing window and door glass by certified installers. Mounted either on the exterior or interior of your current glass, DefenseLite anchors to your existing window frames creating an airspace between the primary glass and the DefenseLite clear shield. Weather sealed and engineered for removal when needed, DefenseLite is custom made for every window opening and designed to blend into the existing framing. DefenseLite is nearly invisible upon a completed installation.
What are the benefits of DefenseLite other than security?
DefenseLite can reduce street noise by up to 40% and improve energy efficiency of existing glass by over 50%. DefenseLite will defeat most attacks while protecting the primary glass from breaking. DefenseLite incorporates a proprietary sacrificial film coating on its surface that defeats graffiti tagging while protecting the shield from damage.
Where can I buy DefenseLite?
DefenseLite is available across the US and can be purchased by calling 1-866-933-3456 or in Hawaii, contacting the Hawaii area exclusive dealer T&T Tinting Specialists at 808-275-4565. Our process includes helping you define your threat level and the appropriate DefenseLite solution that will do the does the job while fitting your budget. We provide onsite assessments and demonstrations of the performance of DefenseLite when appropriate.
What is the warranty for DefenseLite?
DefenseLite warranties range from a minimum of 2 years up to 15 years depending on the system installed. Custom warranties and service agreements are available.
Does BulletShield meet UL752 standards?
Yes. BulletShield has been independently tested to UL752 standards and are ballistic rated. All ballistic test reports are available for review.
How much does DefenseLite and BulletShield cost?
Professionally installed DefenseLite systems install for 40-60$ per square foot. BulletShield systems are installed from $100 psf to $300 psf depending on required ballistic performance, project size, location and existing glazing framing.
How does DefenseLite compare to other solutions?
DefenseLite is unique. Clear and unobtrusive in appearance like security window films, DefenseLite performs like roll down grills and gates from a forced entry perspective. DefenseLite does not break under attack like expensive laminated glass and is easily replaced if ever damaged.
Are there special DefenseLite programs for schools?
Yes, DefenseLite has a program designed specifically for protecting schools and campuses. Making schools safer for our children is the most important service we provide.
More information available at www.defenselite.com